On February 1, Matena International School launched its first executive education programs developed jointly with Moscow Skolkovo School of Management.
First two education programs
Ruben Hayrapetyan, Co-founder and CEO of Matena International School
Matena announced the launch of two educational programs:
The first is "Leading Change: Executive Program for Business Managers" for business leaders, middle and senior managers.
Ruben Hayrapetian
Photo: Mediamax
The second is "Managing Communities Effectively in Armenia: Program for Municipal Authorities" for community leaders, community leaders.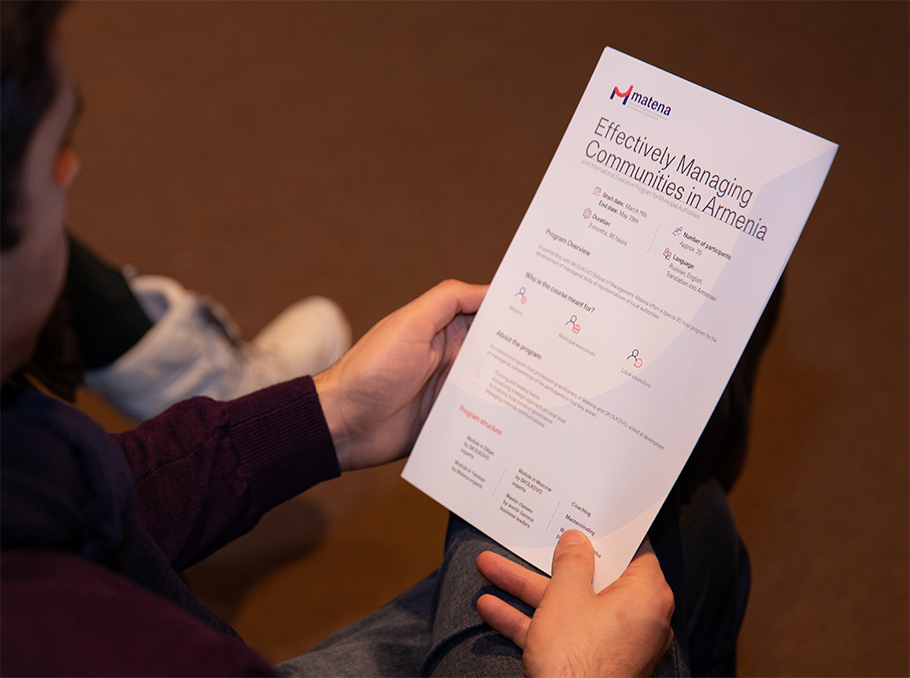 Photo: Mediamax
The programs will take place in Dilijan, Yerevan and Moscow in Russian and English. Simultaneous translation into Armenian will be provided. The duration of the programs will be 3 months – 35 participants will be selected for each month. The candidates best prepared to complete these training stages will be selected.
Registration to participate in the programs will be open until February 14. Admission will take place in two stages – filling the application via the website and meeting the candidate online to understand the match of the program with his needs.
The first training programs are reserved for current executives and senior executives.
Ruben Vardanyan, founding partner of the Moscow School of Management Skolkovo
We hope that these education programs will help managers to acquire new knowledge, to create new jobs in the communities through the implementation of projects, to attract investments, to build a better public-private partnership.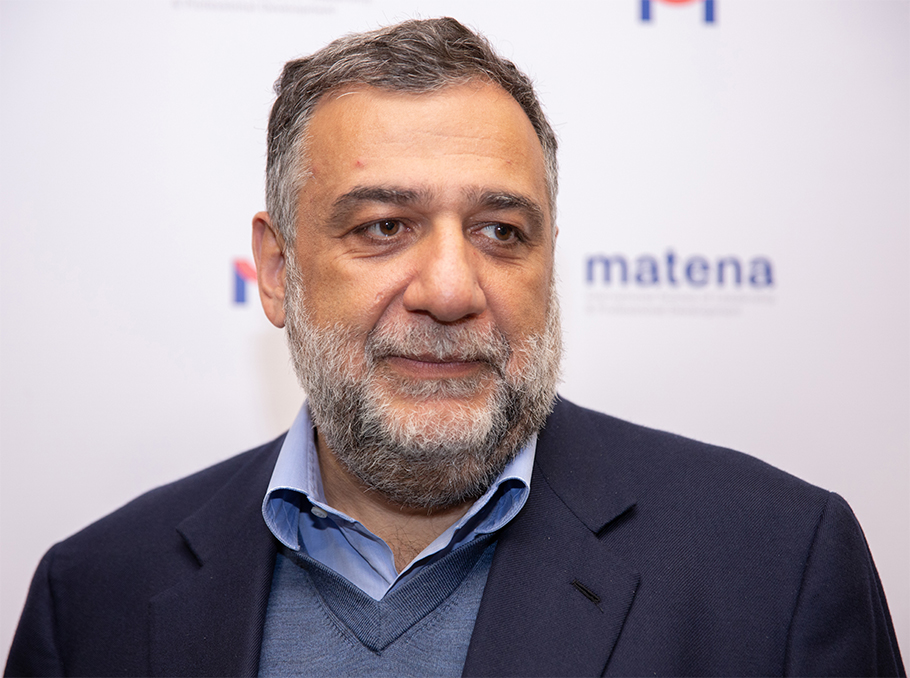 Ruben Vardanyan
Photo: Mediamax
This, in turn, will have a major impact on solving our current biggest problem. People will not leave the communities and, what is most important, they will succeed in their own country.
Participation fees and scholarships
Ruben Hayrapetian
Participation in educational programs is chargeable. Specifically for these two programs, Matena assumes a number of scholarships.
For business representatives we provide up to 25% of the scholarship, and for community leaders 75% of the total payment, and we will try to make it affordable for the community budget or participants.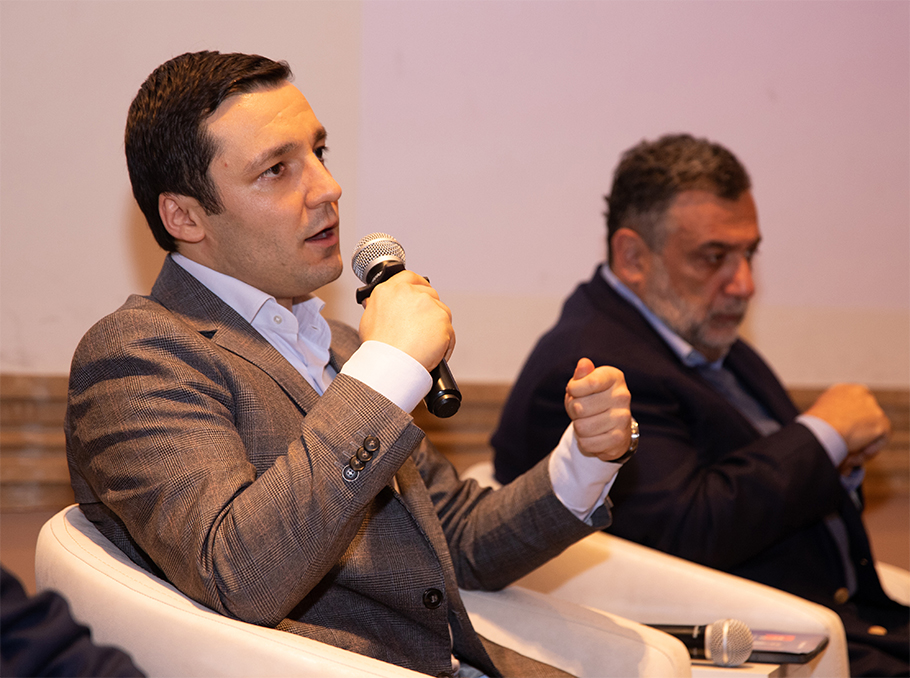 Ruben Hayrapetyan and Ruben Vardanyan
Photo: Mediamax
The school is gradually expanding its network of donors and partner companies, which will allow an increasing number of participants to study in Matena by receiving scholarships.
The specialists
Ruben Hayrapetian
Program experts are leading professionals in their fields with long practical and educational experience.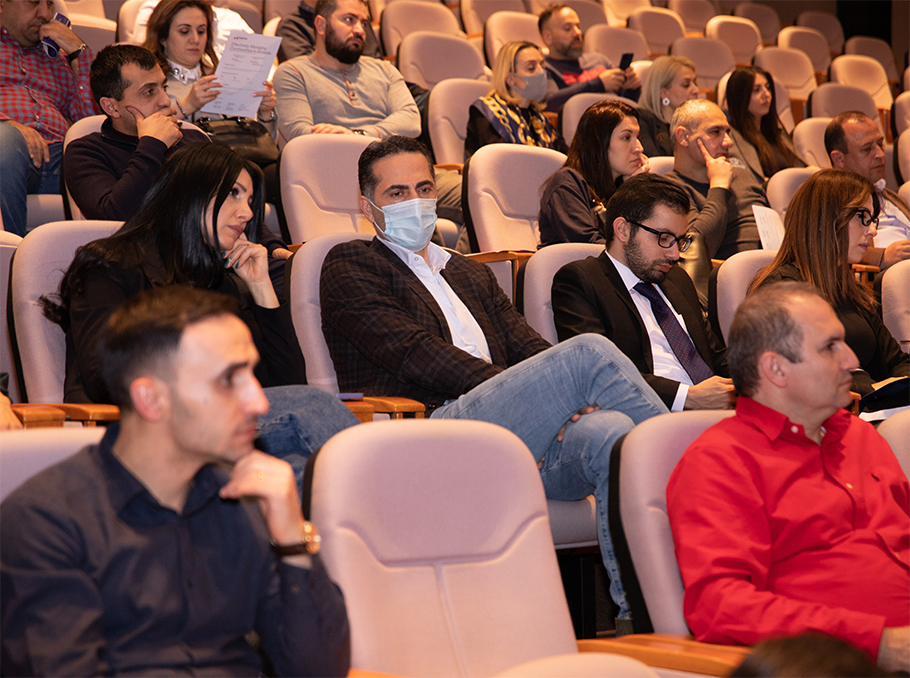 Photo: Mediamax
Among them are Armen Orujyan, founding CEO of FAST Foundation, Rafi Baghdjian, foundation advisor, executive with 35 years of experience at Shell, Lara Tcholakian, co-founder of the Center for Boards and Leadership Development (VU) in Amsterdam, Tigran Khudaverdyan, General Director of Yandex Group of Companies, and many others.
Ruben Vardanyan
Matena will introduce an entirely new quality and form of education having already collected a large database of international and local experts, as well as combining their experience and collaborating with reputable international organizations.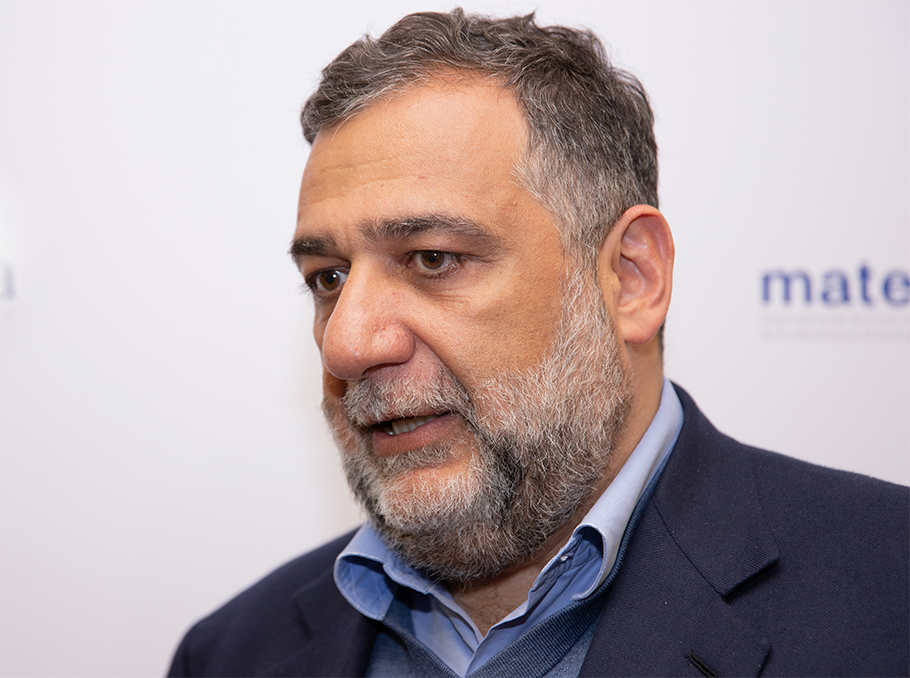 Ruben Vardanyan
Photo: Mediamax
The school has an ambitious vision to acquire a leading position not only in Armenia, but also in the region, which will contribute to the progressive reforms of the system through a ripple effect.
Matena expands its programs
Ruben Hayrapetian
Matena continues its efforts, in the coming months new programs will be offered to those looking to improve their professional skills and gain new knowledge from leading international and local professionals. Courses will be organized and implemented for future managers with the necessary potential.
In addition, free courses will be organized for young people and students, as well as for the wider community thanks to the huge network of international and local partners.
Arpi Jilavian