Char-Koosta News
ARLEE – Mark your calendars for Friday, May 27. This is the day the Nk̓͏ʷusm Salish Language School will celebrate its 20th anniversary and graduate from Kindergarten and Grade 8 in 2022. The celebration will take place at Nk̓͏ʷusm, beginning at 1 p.m. There will be a large party tent, catered meals, guest speakers, giveaways. for supporters, founders and special friends of the school, and a powwow.
The Salish language school was the heart of four young Salish people – Melanie Sandoval, Josh Brown, Tachini Pete and Chaney Bell – who wanted to learn and participate in the preservation of the Salish language. And now, 20 years later, the heartfelt mission to preserve the Salish language is alive and well and looking to the future.
Nk̓͏ʷusm's primary focus is Salish language salvation as part of its comprehensive educational program for its K-8 students. The school currently has 40 students – 10 preschool and 30 kindergarten to grade 8. The staff consists of nine teachers, two food service employees and an administrator.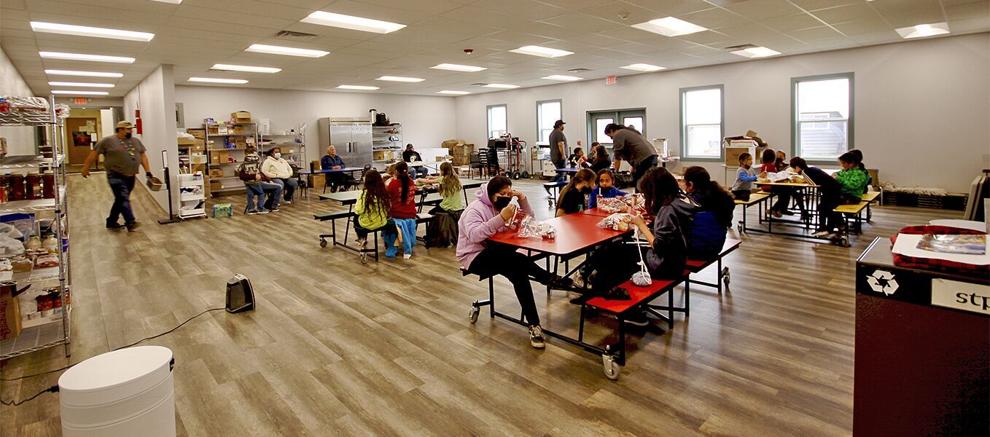 Nk̓͏ʷusm began as a preschool and kindergarten Salish immersion school.
"It all started with just two teachers – Pat (Pierre) and Sophie (Quequesah-Mays) – and three students," said Nk̓͏ʷusm Salish language teacher Stephan Smallsalmon. "And a year later, I arrived."
The two preschool teachers and three students started in 2002; Smallsalmon arrived in 2003. Sophie then taught Salish at Salish Kootenai College.
"Then we started having more kids, six at first, then more," Smallsalmon said, adding that Pete eventually became a teacher and eventually the school's top administrator.
The student body and curriculum has grown to include regular courses such as Maths, Science and English etc. and in 2009 the first Grade 8 class of four students graduated.
With more students, the old bowling alley and bar have been renovated several times to create more classrooms for students. It is currently undergoing its most comprehensive remodel which is hampered by a hitch in dizzying supply chain issues. But the renovation or update of the school building and playgrounds continues as the necessary building materials become available.
The school recently added new classrooms, flooring, heating and ventilation system and new doors.
The school cafeteria is nearing completion but is hampered by construction supply chain issues which primarily affect the kitchen portion. The new cafeteria has transformed the old one into a classroom.
Scheduled for this summer is the completion of the playground/compound fencing, new sidewalks to better access the playground from inside the school, and new sidewalks to replace those already worn and worn. which will include ADA (Americans with Disabilities Act) access.
"After expanding the school, we were able to accept older students," said Echo Brown, a Salish language teacher. "By the time they are in junior high, students are mostly in regular classrooms, preparing for the transition to high school.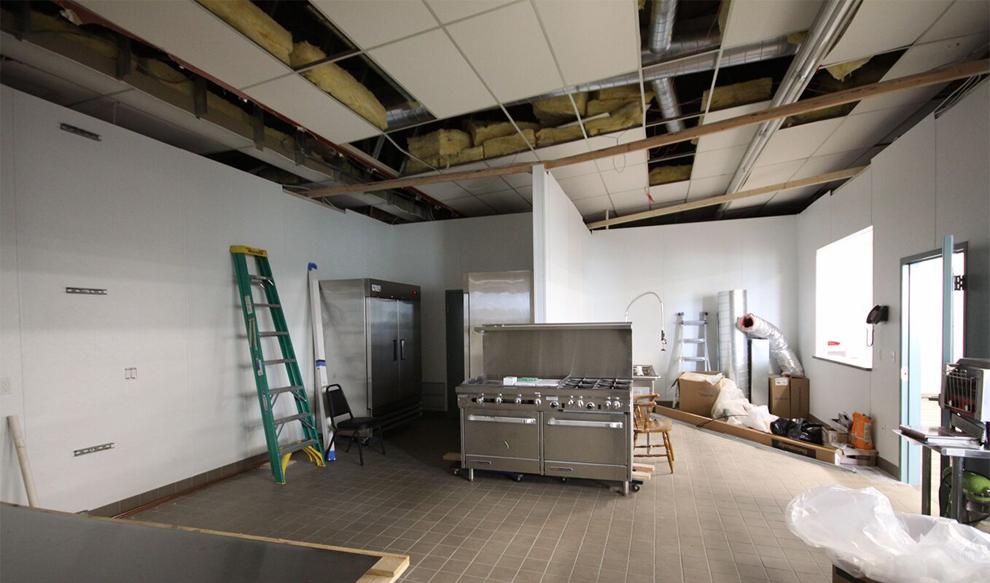 Much of the funding for the latest renovation effort came from federal COVID-19 funds that were used for things like non-carpeted flooring, the heating and ventilation system, and preventative equipment.
Brown said the school followed strict C0VID prevention precautions.
"We tested everyone every week," Brown said. "With weekly testing, we were able to catch six cases before it (COVID) got to school."
The school that started as a preschool now has two former students – Nicole Perry and Susseli Pete – as preschool teachers. Many of its former students also pursue higher education and teach Salish at some schools on the Flathead reservation. The language is also taught at Salish Kootenai College and through the Early Childhood Services program.
And there's the Adult Salish Language Learning Program that started in 2011, run by Chaney Bell.
The Confederated Salish and Kootenai tribes are Nk̓͏ʷusm's major funders. It is also funded in part by various federal and state funds and grants. In the past, the school had a large private donor who purchased the school buses and vans.