Lincoln Middle School students struggling with reading and math are about to get a boost thanks to a new after-school education program made possible by a Jockey International partnership that has adopted the school in the purpose of cultivating success.
The Jockey Being Family Foundation has contracted with the Kenosha YMCA to operate its "Teen Achievers" program with Lincoln students for the next two years beginning in the 2021-22 academic year. The after-school program will take place at the Oribiletti Center near Lincoln Park.
"The YMCA has developed some good, evidence-based programs that will hopefully help move the needle for these kids," said Jake McGhee, vice president and director of philanthropy at Jockey, on Wednesday.
"We are truly honored to be a part of this collaborative effort to help the youth and families of Lincoln Middle School," Kenosha YMCA CEO Cindy Altergott said in a statement.
Altergott said the expansion of the program at Lincoln Middle would not be possible without the company's philanthropic support. The YMCA established an Elementary Achievers program with "measured success improving math reading and social-emotional learning," Altergott said.
McGhee oversees all of the company's philanthropic efforts, including the Jockey Being Family Foundation, as well as community engagement initiatives. The foundation, which has focused on programs that support adoptive families, has expanded its efforts to embrace the college.
Need college programs
Former Boys & Girls Club of Kenosha executive director McGhee said the idea of ​​helping Lincoln was two-fold: many of his students reside in neighborhoods close to Jockey and the community needs the students to be helped. of college to succeed.
"During my time with the Boys and Girls Club, it seemed like there were a lot more programs and resources that helped some of the younger kids…but we said middle school kids needed support too. These children need help because this is a critical age," he said.
McGhee said that ultimately the goal is to help close the student achievement gap and improve student performance across the school. Approaching Lincoln principal Starlynn Daley, he said "immediately, a request was for an after-school program that served as an extension of the school day" for students.
The after-school Teen Achievers program will begin Oct. 4 with licensed instructors honing students' math and reading skills. The program will also focus on general studies, positive relationships, college and career, life skills and positive identity.
Access to additional instructions
Daley said she was thrilled that her students had access to the supplemental instruction.
"When Jake contacted me and told me that Jockey wanted to work with Lincoln, I was just thrilled," said Daley, who served as manager for nearly nine years. "In my mind, I had this vision of Lincoln as a community school where we engage our families with community partners, and we can have a lot of resources to draw from to support our children and our families.
"So I was really excited about Jockey adopting us, really," she said.
At the end of the 2020-2021 school year, Debra Waller, President and CEO of Jockey, and McGhee visited the school and heard from Daley and his vision for Lincoln. It was also an opportunity for Daley to learn about how the company wanted to help its students and their families succeed.
"Debra was really passionate about coming to Lincoln because of our needs," she said. "We have a lot of needs. COVID has really set back not just our students, but students across the country. Being able to work with Jockey to help improve the success of our students and fill in some of these gaps will only be a benefit to our families and our children.
Lincoln's standardized test scores for English fell as much as 17 and 25 points behind traditional Kenosha Unified and in-state colleges, respectively, based on 2018-19 data. Its math scores were also 20 points lower than comparable district-wide colleges and 30 points lower than statewide colleges. In the 2019-20 school year, nearly 90% of its students were eligible for the federal free and reduced lunch program, according to data from the National Center for Education Statistics.
Target summer school students
Daley said the target group for the Teen Achievers program is students who have attended Lincoln's summer programs. This represents just over 10% of Lincoln's enrollment, or just over 500 students.
"I watch about 50 to 60 students in this group," she says. "Right now it's in all of our classes."
Teachers would also identify other students in need of additional instruction.
"I am committed to this partnership and know it will be great for our children to close the achievement gap and the deficits where COVID has taken a hit," she said. "It really hurt the academic success of our students. And so just to have this opportunity to fill those gaps – words cannot express my gratitude to Jockey, because it's not just going to be about taking school, but partnerships like this to get our kids where they have to be.
In addition to its partnership with the YMCA, Jockey works with Kenosha Unified to sponsor additional educational and enrichment programs for Lincoln students and their families. Another purpose of the partnership is to eventually allow employees of the company to engage in mentorship, relationship building, and beautification opportunities.
Recently, Jockey also collaborated with Garden of Eatin'-Kenosha to build five raised garden beds, allowing students to learn gardening while growing a crop of fresh produce to donate to local soup kitchens, food pantries and restaurants. other organizations serving Kenosha.
"Today's children are tomorrow's future, and we recognize how important they are to our community," Waller said. "Principal Daley and the team at Lincoln Middle School are passionate about every child and we are delighted to walk side by side in support of their efforts."
IN PHOTOS: Garden of Eatin mural
WATER GARDEN MURAL
WATER GARDEN MURAL
WATER GARDEN MURAL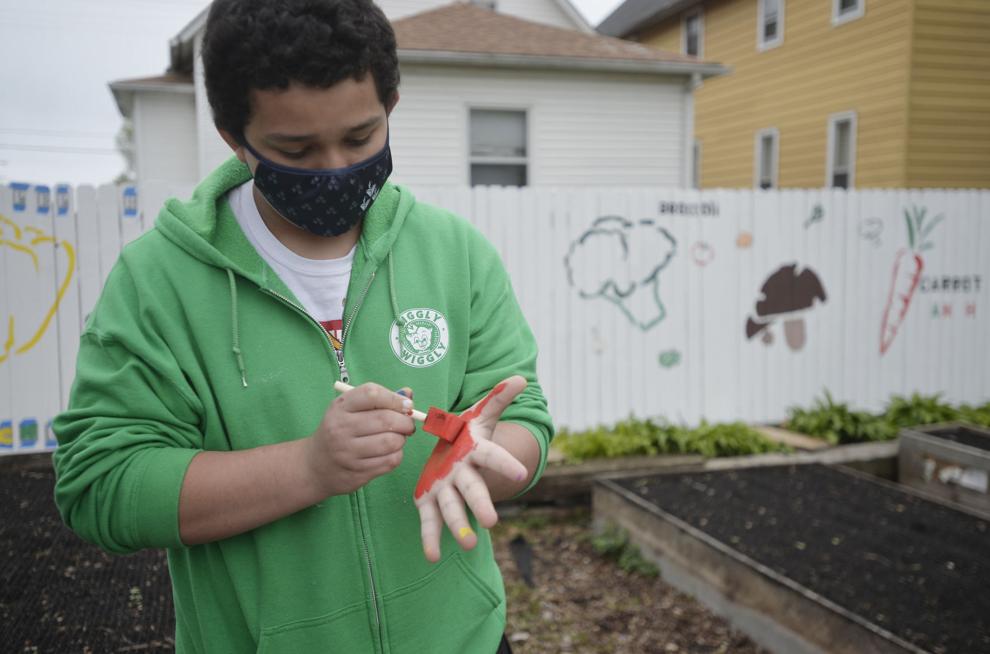 WATER GARDEN MURAL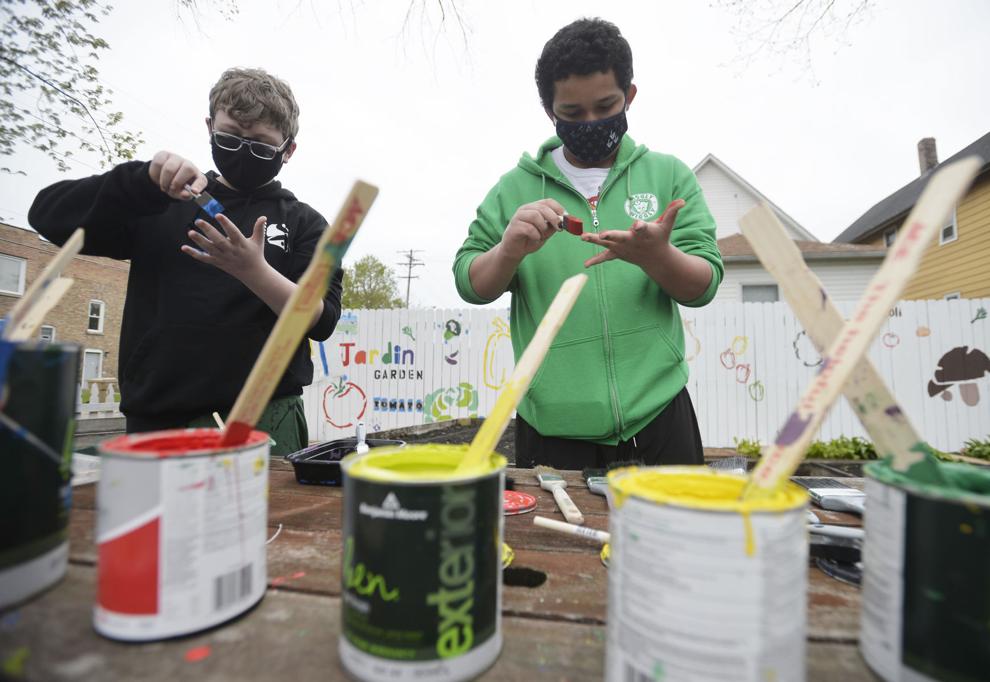 Really lend a hand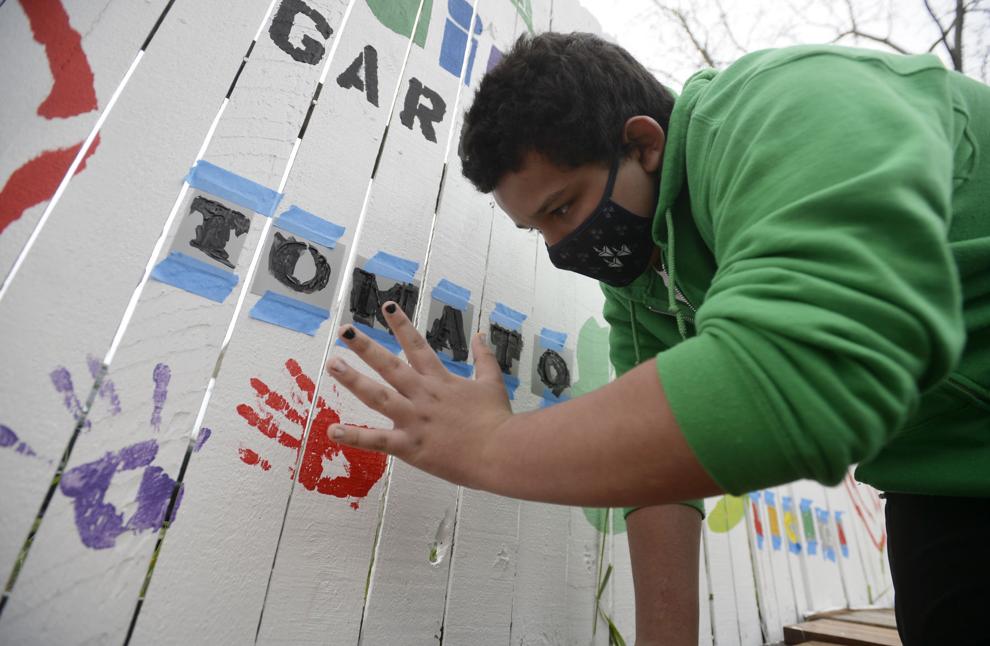 WATER GARDEN MURAL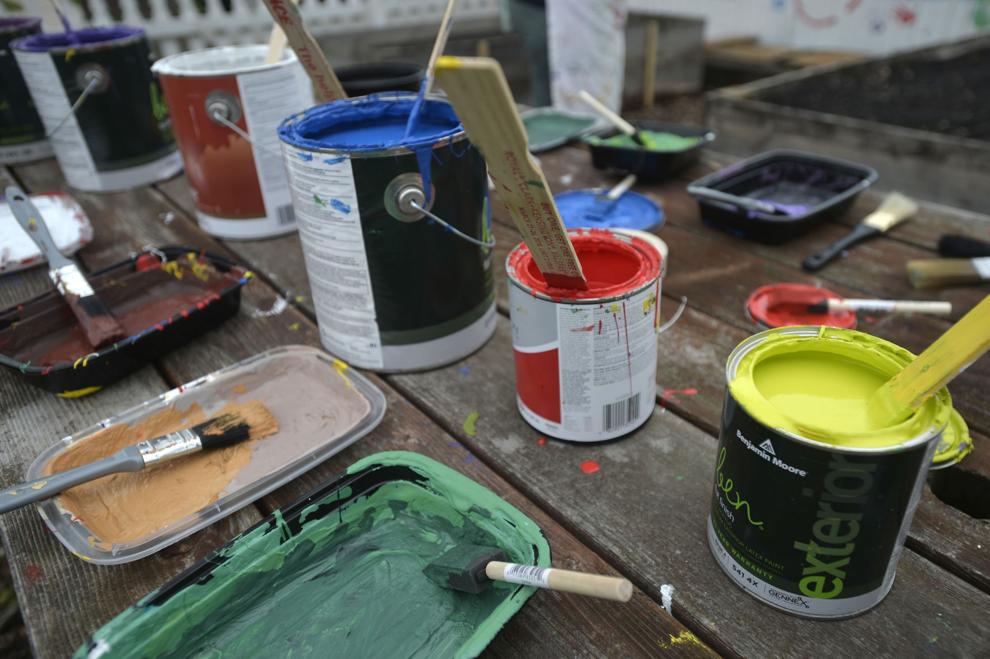 WATER GARDEN MURAL